Creating a Private Message Dashboard
Creating a Private Message Dashboard
By Jack Kitterhing
updated 4 months ago
Creating a private message dashboard is as simple as adding a shortcode to any page or post.
You need to use the following shortcode on the page or post:
[learndash_private_message]
Once you've added that to your page you'll then see the private messaging area like so.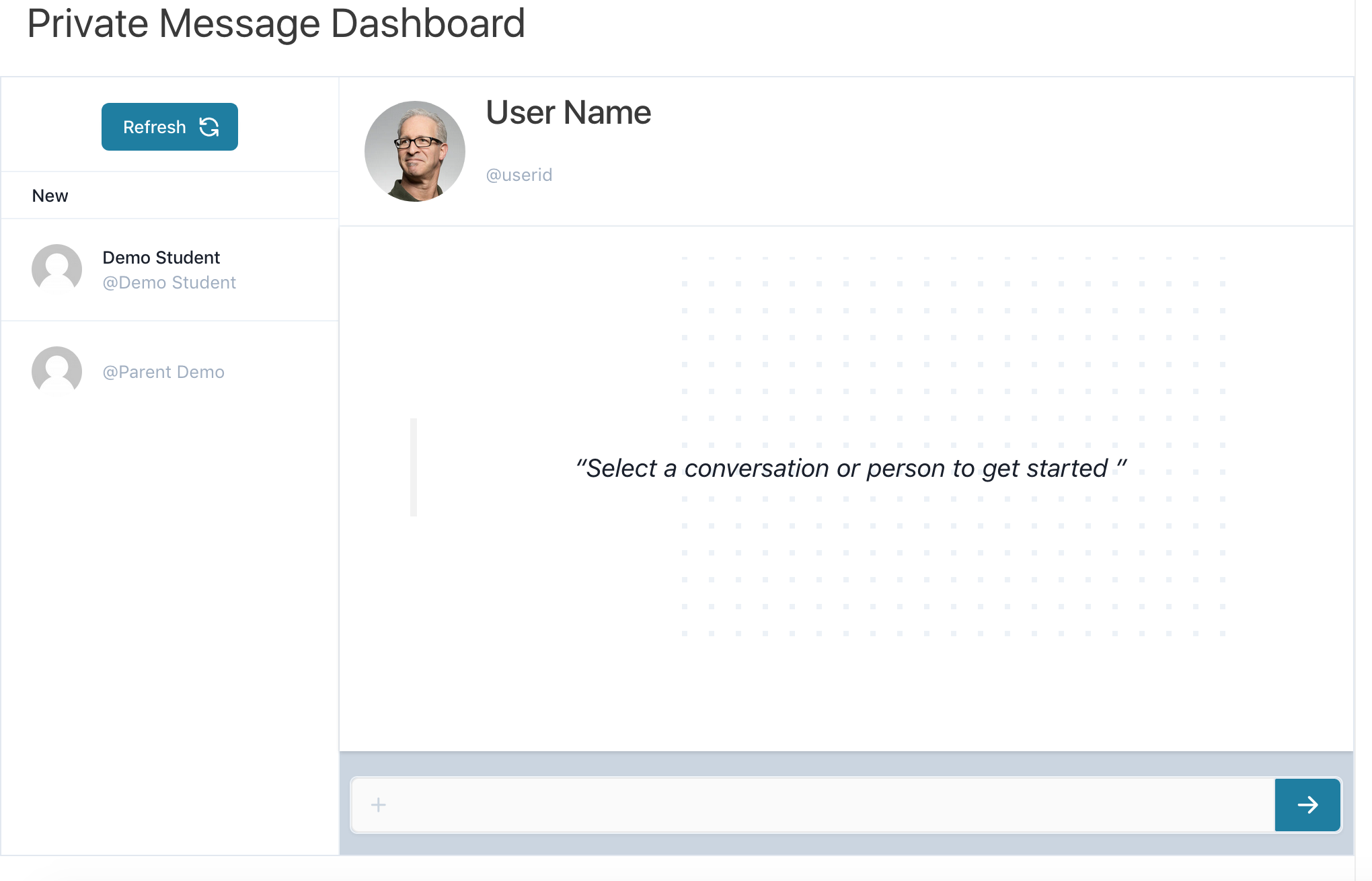 We recommend using a full-width template to have the optimal display parameters.
Did this answer your question?