Creating a parent dashboard
Creating a parent dashboard
By Jack Kitterhing
updated 3 months ago
Creating a dashboard for parents couldn't be easier.
Go to your wp-admin > pages > add new and create a page with the following shortcode: [ldpa_page].
Publish the page.
Note: You cannot preview the page content as an admin. You must be associated with a student who has started a course for their to be any output.
Log in as a parent and you'll see the dashboard like this: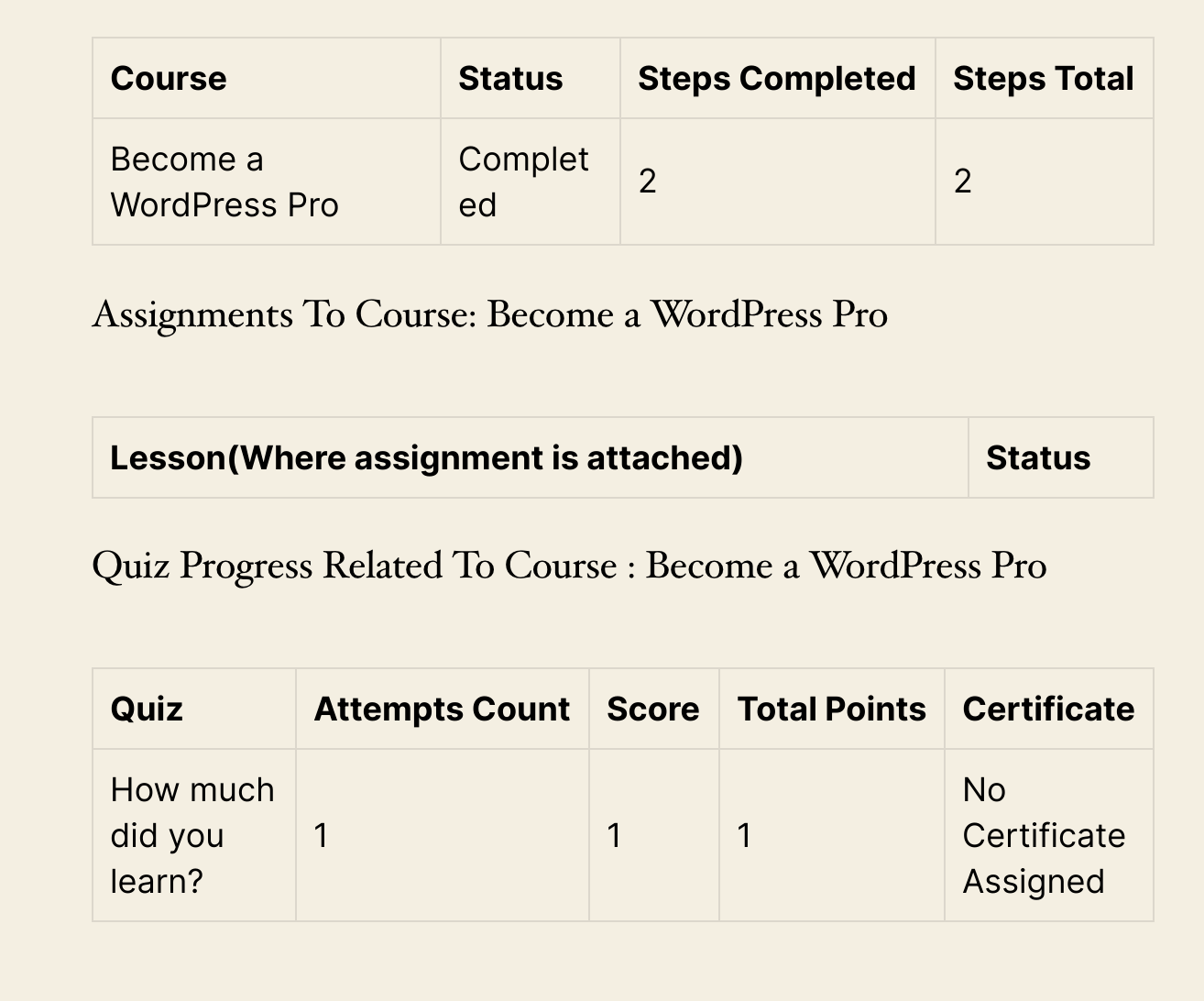 You'll be able to see:
Courses
Lessons
Quizzes
Assignments
Certificates
You can change the display using CSS.
Did this answer your question?