How to create a link between a parent and a student in LearnDash
How to create a link between a parent and a student in LearnDash
By Jack Kitterhing
updated 4 months ago
Creating a link between the student and parent is easy. Head on over to your wp-admin > Parent Access.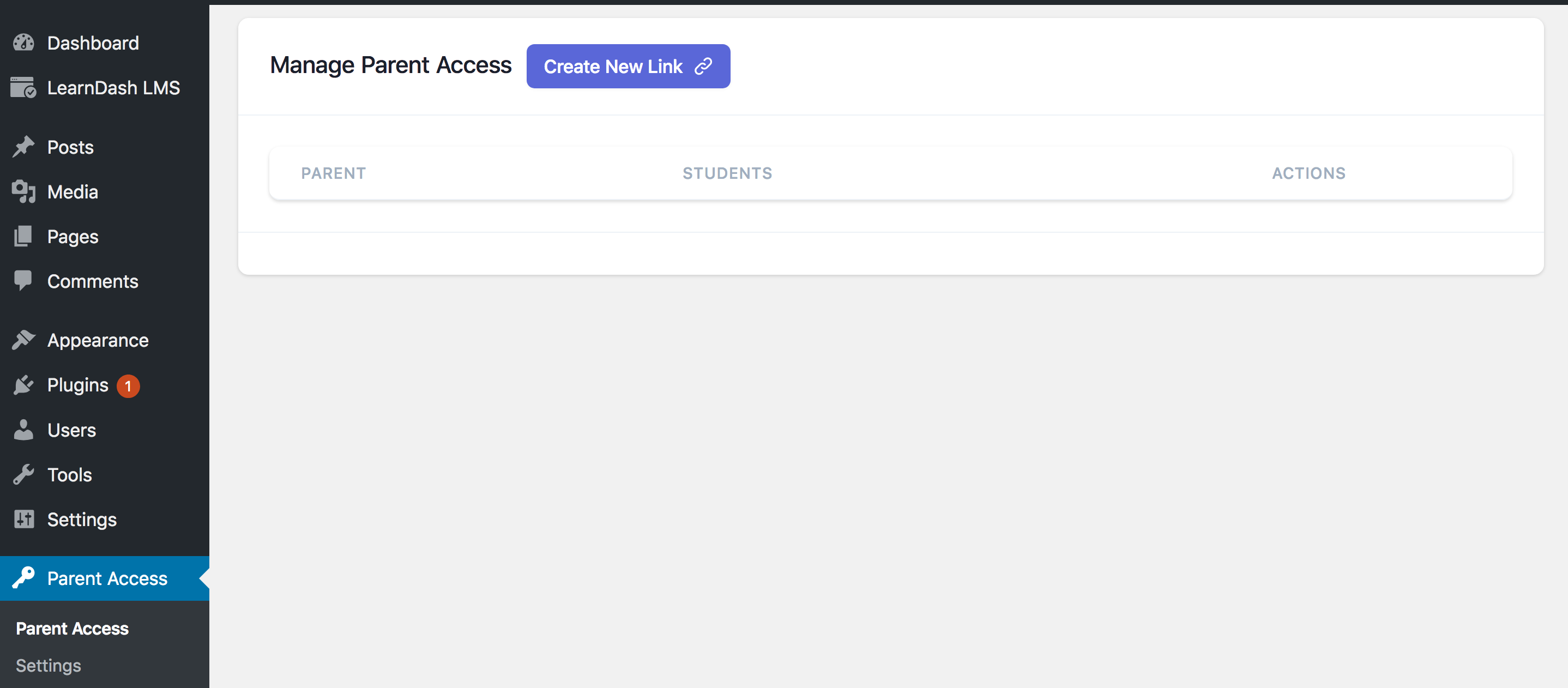 Click on "Create New Link"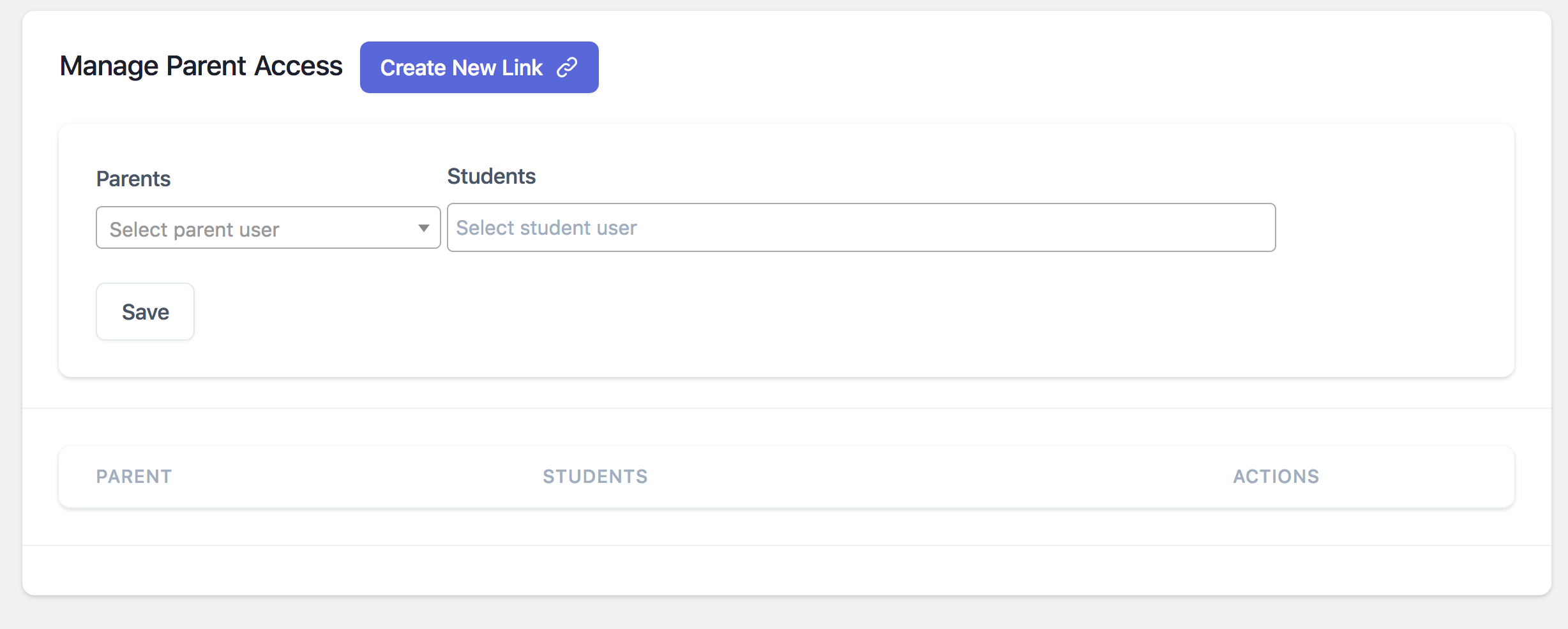 Select the parent in the left-hand box and select the students in the right hand box. It's possible to associate multiple students with a parent.

Click on save. The page will refresh and you'll see your new association like so:

Did this answer your question?